Amiga 600/1200 3D Printed Mount, OLED Display Window – White
£ 8.99 Incl. VAT £ 7.49 Excl. VAT
Amiga 600/1200 Gotek Drive with OLED Window – 3D Printed
In stock
You may also like…
Amiga 600/1200 Gotek (FlashFloppy) with Printed Mount, 3 Digit
These units are a great replacement for your failing Amiga 1200 or Amiga 600 floppy drive or you wish to simply replace it with a Gotek drive. These are plug and play in that you simply remove your existing Amiga 1200/600 floppy drive and replace it with this unit (you use your existing bracket). 3 new screws will also be supplied to secure it to the Amiga 1200/600. You will need a USB memory stick (NOT included) with your loaded ADF files. NOTE: A £1 donation will be given to 
Macmillan Cancer Support
 as the author of FlashFloppy does this with any donations made to him directly.
£

24.16 Excl. VAT
Add to basket
Amiga 1200 Gotek Drive (Flashfloppy) with Printed Mount, OLED Header
Amiga 1200 Gotek drive pre-installed with
FlashFloppy,
these Gotek drives are based on a more modern
OpenFlops
floppy emulator which provides many improvements over the original Gotek drive, these units are a great replacement for your failing Amiga 1200 floppy drive or you wish to simply replace your current 3.5" floppy drive. These are plug and play in that you simply remove your existing Amiga 1200 floppy drive and replace it with this unit (you use your existing bracket). 3 new screws will also be supplied to secure it to the Amiga 1200. The Amiga 1200 Gotek drive also comes with an OLED Header unit will need 4 wires passing through the vent, the end plastic boots will be supplied so you add them after you have passed them through the vent. This provides easy viewing of what game or program you wish to use. You will need a USB stick (any size) formatted as FAT32. You can add a pre-configured USB stick as an option below.
What's included:
OpenFlops Gotek Drive
3D Printed Amiga 1200 Gotek Mount
OLED Display with 3D Printed Header
[hr]
What is OpenFlops Gotek Drive?
OpenFlops is an Open Hardware implementation of such an emulator, inspired from the ubiquitous Gotek hardware. It is designed to run the 
FlashFloppy
 firmware, which gives it several improvements over the original Gotek:
Further information on what a gotek drive is can be found
here
[hr]
Helping To Support The Centre for Computing History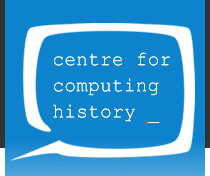 For every OpenFlops drive sold 50p is donated to The Centre for Computing History in Cambridge, United Kingdom.
The Centre for Computing History is much more than a museum. Based in Cambridge, it hosts hands-on exhibitions, educational workshops and a wide range of activities and events. Most importantly, it makes the history of computing relevant and fun for all ages! Visit them here: 
www.computinghistory.org.uk
£

31.66 Excl. VAT
Add to basket
Amiga 600/1200 Gotek OLED Display Header Only
*This unit is if you already have a FlashFloppy Gotek drive.
The Amiga 600/1200 FlashFloppy OLED header unit is the perfect companion for the
Amiga 600/1200 Gotek FlashFloppy
. It allows easy viewing the current ADF file loaded on the Gotek. This requires zero hacking of your Amiga case. These units are ready built and are very easy to install. What you will receive:
3D Printed Header
OLED Display
30cm of cable from the header to the Gotek drive.
£

9.99 Excl. VAT
Add to basket