Atari Falcon
Showing all 2 results
Refurbished Atari Falcon 030 Computer
Refurbished Atari Falcon 030.
Technical Specifications
Motorola 68030 (16Mhz) CPU
14Mb Ram
3.5" 1.44mb Floppy Drive
UK Layout Keyboard
What's included?
Professionally refurbished Atari Falcon inc Power lead
Original Atari STM-1 Mouse.
What is Refurbished?
The Atari Falcon mainboard has been professionally recapped deep cleaned using a Ultrasonic cleaner, bathed using deionised water and professional grade PCB/Flux cleaning solution. Once completed it is dried and a full diagnostic test is completed. Each unit is thoroughly inspected and tested including:
Full Keyboard check.
Floppy drive read and write test.
Sound checked.
Video checked.
Case and keyboard is stripped and cleaned.
What is Ultrasonic cleaning?
Ultrasonic cleaning is a process that uses ultrasound (usually from 20–40 kHz) to agitate a fluid, this fluid is made up for this specific job which is to clean and remove any flux left over from recapping. We use deionised water (deionized depending where your from) and professional grade PCB cleaner. An example of the results: [caption id="attachment_17767" align="aligncenter" width="300"]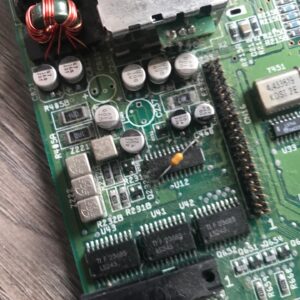 Amiga Motherboard Before being Recapped & Ultrasonic Cleaned[/caption] [caption id="attachment_17766" align="aligncenter" width="300"]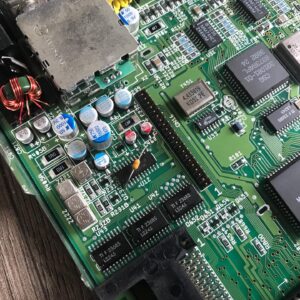 Refurbished Amiga Motherboard - Recapped & Ultrasonic Cleaned[/caption]
Add-ons - Modifications 
We are able to offer extras and modifications, please contact us with your requirements.
Shipping
Worldwide shipping available simply
contact us
for a shipping quote.
Images of the Atari Falcon for illustrative purposes only, each unit will show signs of age and use.
£

2,499.00 Incl. VAT
£

2,499.00 Excl. VAT
Add to basket
Atari Falcon Recapping Service inc PSU
Atari Falcon recapping service including recapping of  PSU, all board revisions. This service includes both recapping of the Atari Falcons' motherboard and PSU.
Check of the Falcon motherboard and PSU before recapping is begun.
Removal of existing capacitors.
Clean-up and preparation of area.
Replace using Panasonic/Wurth/KEMET capacitors.
Retest (Video, Audio, Floppy Boot) using diagnostic cartridge.
We also provide a recapping service for the  Atari 520 STe / 1040 STE / 4160 STE
What do you need to send?
All we need is the mainboard and PSU, so please only send the board and PSU in its metal shielding. If however you choose to send the whole unit, there is an option to do that also via the choices below.
£

64.99 Incl. VAT
£

54.16 Excl. VAT
Add to basket